Hey guys!
I've decided it's finally time to admit the truth: I'm stuck in a slump.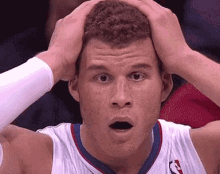 Since I'm busy revising for my exams in a couple of weeks, I'm not reading even though I want to be. Nothing sounds more appealing to me in my free moments than sitting down with a good book to chill out for a little while.
But I'm struggling to find a book that's catching my attention from the get-go. With everything that I've been trying to read, once I put it down, nothing's really telling me I should come back to it.
So I don't.
And I'm finding that it really sucks.
However, I have just started reading a book that I've heard great things about, so I'm hoping it might be able to draw me out of this horrible slump. I'm currently reading…
A Monster Calls by Patrick Ness, Jim Kay and Siobhan Dowd
What do you do when you find yourself stuck in a slump? And do you have any YA book suggestions for me? I'd love to hear them in the comments!
I also just wanted to say as a side note, once my exams are over I'm going to be much more active on my blog again. I'm just struggling to juggle everything at the moment, which means I'm sort of having to neglect my blog for a little bit – but after the ninth of June, I'm back!!!!
Thanks!
 – Emma
Read On!