It seems 2017 is the year of awesome book releases! With debuts such as Caraval by Stephanie Garber* publishing in January and taking the bookish world by storm, high standards have been set right from the get-go for any other YA book released this year.
*Link leads to my review on Goodreads, where I sort of low-key fangirl over the awesomeness of this novel!
So, with awesome books in mind, here are some books being published in the next few months that I can't wait for:
Lord of Shadows (The Dark Artifices #2) by Cassandra Clare
Release Date: 23rd May, 2017
I love Cassandra Clare and everything that she writes! I was lucky enough to meet her last year (which was beyond amazing!), and have been waiting for the follow up to Lady Midnight for what feels like years (though it's actually only just over one year since LM released on the 8th March).
You can be sure I'll be going straight to a book store the morning this releases to pick it up!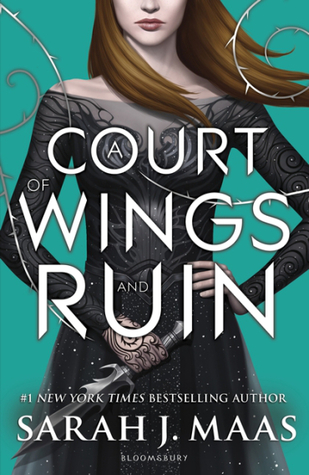 A Court of Wings and Ruin (ACOTAR #3) by Sarah J. Maas
Release Date: 2nd May, 2017
This series. Can words really express the feels these novels evoke? I waited a while after its release to read A Court of Thorns and Roses, as I was struggling to get on with the first couple of chapters. But once I got past the 'intro' section, I was hooked. So hooked that, as soon as I finished it, I rushed out the next day to buy A Court of Mist and Fury and let myself be immersed into Maas's creation for a few days. I can easily say these books are at the top of my favourites of 2016, and I'm sure ACOWAR will be for 2017.
Perfect (Flawed #2) by Cecelia Ahern
Release Date: 4th April, 2017
Okay, so this book sort of doesn't count for this post since it was published two weeks ago. But, it's a spring release that I really want to read but still haven't, so I'm including it!
I really liked Flawed when I read it last year, and couldn't wait for the sequel to release. I'm intrigued to see where our author is going to take the story in this second novel, and hope I can get round to reading this one soon!
And that's it for this post! Which books have you loved this spring?
Thanks!
– Emma
Read On!