May has only just begun, and I already have the feeling this month is going to be slow when it comes to reading. I've got so much to do with exams coming up, alongside assignments. On the plus side, two books I've been waiting for are being released this month!
Lord of Shadows by Cassandra Clare comes out a few days before one of my exams, so I can't stay up all night to read it like I'd planned (it's a hard life for a bookworm). I'm still really excited for it to be published though!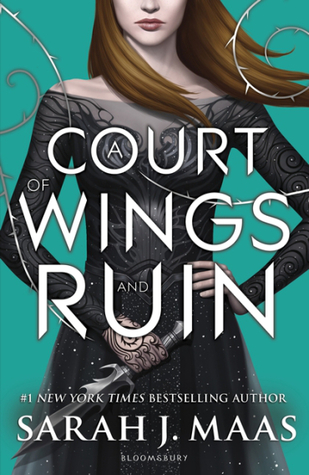 A Court of Wings and Ruin by Sarah J. Maas was released yesterday and I made the mistake of pre-ordering instead of going to a store and buying it, meaning my copy won't be arriving for a week (though I did get a pretty cool poster for ordering beforehand). How am I going to survive the wait?! I've been avoiding Twitter just in case there are any spoilers posted, and I'm feeling very detached from the bookish community right now. I need my copy to arrive so I can read this no-doubt amazing book!
I'm currently reading…
Chasing the Stars by Malorie Blackman
Goodreads Synopsis:
Olivia and her twin brother, Aidan, are heading alone back to Earth following the virus that completely wiped out the rest of their crew, and their family.
Nathan is part of a community heading in the opposite direction. But on their journey Nathan's ship is attacked and most of the community killed. Only a few survive.
Their lives unexpectedly collide. Nathan and Vee are instantly attracted to each other, deeply, head over heels – like nothing they have ever experienced.
But not everyone is pleased. And surrounded by rumours, deception – even murder – is it possible to live out a happy ever after . . . ?
If I'm honest, I'm sort of disappointed with this book so far. I'm only a few chapters in, but the writing feels slightly immature, and nothing is really being explained. I'm so confused because of the lack of descriptions, but I'm hoping I just need to get past these first few chapters and it'll get better. (Did I buy this book just because of its beautiful cover? It's highly possible.)
What are you currently reading?
Thanks!
– Emma
Read On!