This months wish list is going to be short because of this very sad reason: I own too many books. Well, that's not quite true – let me rephrase that: I own too many unread books.
It's true. I've fallen a victim to addiction of the book variety, and I need some help. Or rather, I need to stay ignorant to all the new shiny releases that look amazing and try to draw me in with temptation.
So, I'm going on a mini-book buying ban: I'm limiting myself to buying only one book a month until I can get my physical TBR down to a more reasonable number.
However, it wouldn't be a wish list if it was made up of just one book. Here's a few books I'm wishing for this month: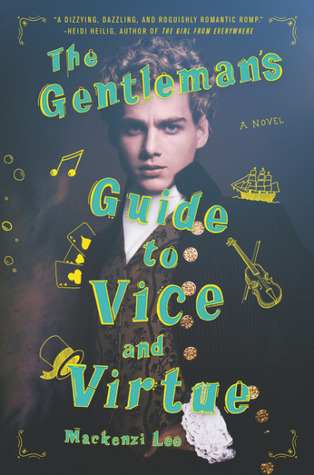 The Gentleman's Guide to Vice and Virtue by Mackenzi Lee
I've been anticipating this book for a few months now, and I'm so ready for it to be published later this month!
An unforgettable tale of two friends on their Grand Tour of 18th-century Europe who stumble upon a magical artifact that leads them from Paris to Venice in a dangerous manhunt, fighting pirates, highwaymen, and their feelings for each other along the way.
Be True To Me by Adele Griffin
I only recently came across this book, and I'm intrigued by the synopsis! This book releases today, and you can get it from Amazon here!
It's the summer of 1976 on Fire Island, where feathered hair and the Bicentennial celebration reign. Jean, a sometimes cruel, often insecure, and always envious rich girl, is accustomed to living in her glamorous older sister's shadow. So when Gil Burke, a handsome newcomer with uncertain ties to one of the most powerful families in the exclusive enclave of Sunken Haven, notices Jean—not her sister—Jean is smitten. Then Fritz, a girl from outside the gilded gates who humiliated Jean in the Island's tennis championship last year, falls for Gil herself. Soon the girls are competing for much more than a tennis trophy, with higher stakes than either of them can imagine.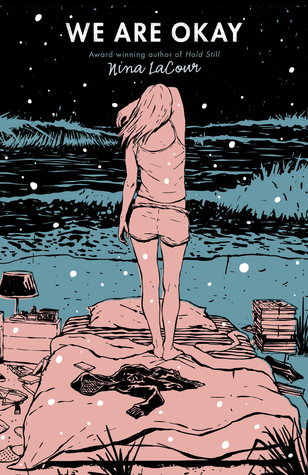 We Are Okay by Nina LaCour
This book sounds so emotional, and after seeing all of the great reviews of it, I had to add it to my wish list!
Marin hasn't spoken to anyone from her old life since the day she left everything behind. No one knows the truth about those final weeks. Not even her best friend, Mabel. Now, months later, alone in an emptied dorm for winter break, Marin waits. Mabel is coming to visit, and Marin will be forced to face everything that's been left unsaid and finally confront the loneliness that has made a home in her heart.
These are some of the books I'm wishing for this month! What books are you wanting to read this June?
Thanks!
– Emma
Read On!