It's nearly been a week since I last posted, and I actually have a good reason for why that is. I'm not going to drone on (because I'd much rather be talking about books, and I'm sure you'd rather be reading about them too), but my blog fell victim to the scam/virus pop-ups that seem to have plagued certain WordPress sites this week, and I didn't feel comfortable posting and possibly putting readers at risk.
However, as you can probably tell from the fact that I'm posting again, the pop-ups are gone, and everything is back to normal!
Now, on with the book talk!
Shiver (The Wolves of Mercy Falls #1) by Maggie Stiefvater
This is actually a re-read for me! I remember I enjoyed the series when I read it the first time round, which is so many years ago now! I was trying to decide which book to read to bring my physical TBR down, but I saw this book staring back at me and I was drawn in. Perhaps I'll start my TBR mission another day haha!
If Birds Fly Back by Carlie Sorosiak
This book was such a lovely read, and I'm so grateful I got to read it before it's release (which is June 29th – if you like contemporary YA novels, pick it up!). My review will be up sometime this week!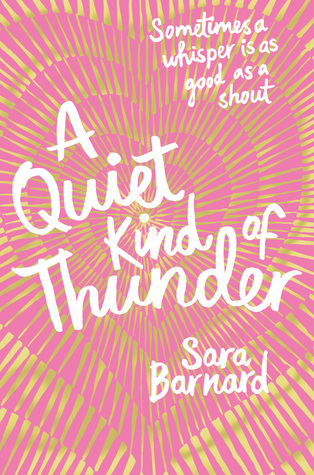 A Quiet Kind of Thunder by Sara Barnard
A Quiet Kind of Thunder is the type of book that warms your heart! I adored it, and with it being the first book I've read by this author, I was very impressed. You can check out my review by clicking here, or clicking the title under the photo.
What are you currently reading? Have you read any of these books?
Thanks!
– Emma
Read On!