Hey guys!
I promise I'm not abandoning my blog! I'm just really swamped down with college work and life at the moment, but as I mentioned over on my Instagram, I'm hoping to sort out a personal schedule of sorts and figure out when I'm going to be able to blog.
On a complete side note, I had my first driving lesson earlier this week, and it went well! I didn't drive into a hedge or anything haha!
Here's what I'm currently reading:
Origin (Lux #4) by Jennifer L. Armentrout
For the last couple of weeks I've been rereading the Lux series by Jennifer L. Armentrout! The rereading started as an attempt to escape a dreaded reading slump, but I quickly became completely absorbed by the plot line once again, and haven't been able to stop reading the series yet. I'm currently reading the fourth book for the first time, and it's so good!
If you haven't read the Lux series, what are you waiting for? There's hot aliens and a main character who's a book blogger! You can read more about my thoughts on the series by checking out my review of the first novel, Obsidian, here!
I'm hoping to read next: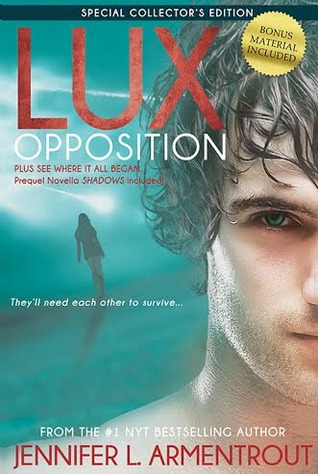 Opposition (Lux #5) by Jennifer L. Armentrout
This book should hopefully be arriving today (and it's a hardback!), so I'm super excited! I'm only halfway through the fourth novel, but I'm happy that I've got the next arriving so I can read it as soon as I finish!
What are you currently reading?
Thanks!
– Emma
Read On!