Sweater weather has finally arrived, and I'm so happy! I love snuggling up in a jumper to read a good book!
I do like Halloween, but I'm not much of a fan of reading horror novels – I stick mostly to YA books, preferably of the paranormal/fantasy genre, so I don't have any spooky reads planned this month!
Here's what I'm wishing for this  month:
Turtles All The Way Down by John Green
John Green is such a wonderful author, but if I'm perfectly honest, I wasn't overly excited he had written a new novel. However, that quickly changed after I read a sampler of the first two chapters, because it's so good. I'm thinking I might pre-order it later!
Brooding YA Hero by Carrie Ann DiRisio
I follow this wonderful account on Twitter, and always enjoy the tweets way too much, so how can I resist this book? (If you haven't laughed your socks off at @broodingYAhero's tweets yet, what are you waiting for?!)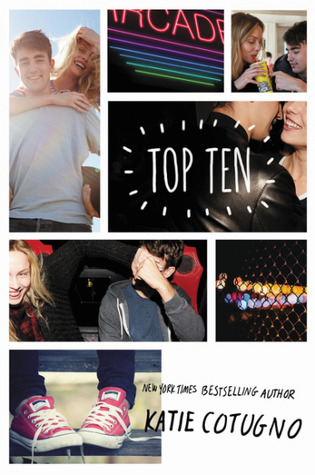 Top Ten by Katie Cotugno
This book sounds so lovely! I've read Cotugno's How To Love, and though I had mixed feelings about it when I first read it, I'd be intrigued by what I thought if I reread it now. Anyway, I'm super excited to read this one!
What's on your wish list for this month?
Thanks!
– Emma
Read On!