So the last time I posted on here, I was talking about how I was going to work on a blogging schedule so I could post more often. However, you may have gathered from the lack of posts from me that I never actually got around to doing that – these past few weeks have just been so hectic, so haven't had the time. I know, I know: I'm an awful blogger.
But I've got a quieter weekend, and I'm hoping to catch up on pending reviews (I have six reviews to write – help haha!) I really need to get organised and sort my life out, and I'm hoping a schedule will help.
Here's what I've read this month so far: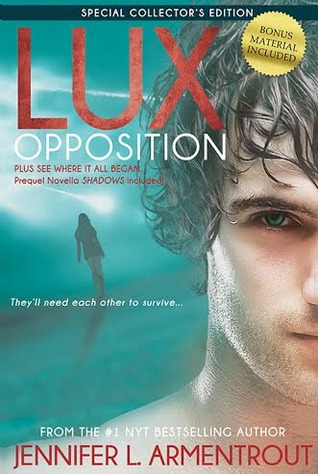 Opposition (Lux 5) by Jennifer L. Armentrout
It was my first time reading this book, and I loved it! It was a great ending to a wonderful series, and I have a gushing review on the way (well, as soon as I've finished writing reviews for the second, third and fourth novels in the series).
Starcrossed (Starcrossed #1) by Josephine Angelini
I adore this series! This one was a reread for me, and I really enjoyed it. I love anything to do with Greek myths and Gods (which is totally because of Rick Riordan – if you have any recommendations for books including Greek stuff please leave them in the comment section below!), and I was just overwhelmed by the feels of revisiting a book that I love.
Dreamless (Starcrossed #2) by Josephine Angelini
I finished rereading the second book in this series today, and just like with the first one, I loved coming back to the characters and plot-line, because it's so good! If you haven't checked out the Starcrossed series, I can't recommend it enough!
In other news, I'm shocked to say I'm actually reading quite a lot at the moment! So much so that I'm doing rather well with my Goodreads challenge:
I'm three books ahead of my schedule – this day needs to go down in history haha! For the past few years, I've always been behind on my Goodreads challenge, so I'm really quite chuffed that I'm ahead for once.
I'm hoping to read next: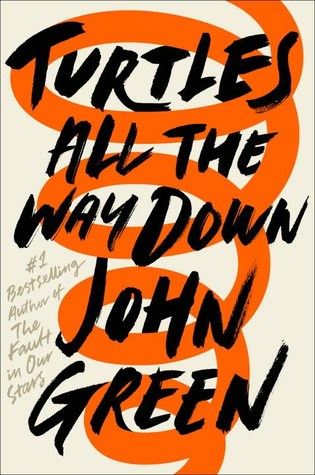 Turtles All the Way Down by John Green
I ordered this book online and it should hopefully be arriving tomorrow! I'm really excited to read it – not only does the synopsis sound great, but I read a preview of the first two chapters and it was so good!
I'm also planning on rereading the third book in the Starcrossed series, Goddess.
Have you read any of these books? What are you currently reading?
Thanks!
– Emma
Read On!