So I think I mentioned this in a previous blog post, but I've decided to do Nanowrimo this year! Nanowrimo stands for National Novel Writing Month, and it takes place every November. You can find out more about it by visiting the website here!
I'm very surprised to say it's actually going really well for me this year…or at least it was, until I sort of changed my story idea completely and am now having a slight breakdown over how to fix the mess I have created.
But on a positive note, I'm just slightly ahead of my word goal, so yay! I just sort of need to rewrite is all so it actually fits with the new plot, but I'm staying positive – I haven't felt so inspired to write in a long time, so I'm just going to go with it and see what I end up with at the end of the month!
Are you participating in Nanowrimo this month? Have you joined in during previous years?
I'm really happy to say that I've nearly complete my Goodreads goal for the year! I've read twenty-nine books so far, and I'm just starting the thirtieth.
Here's what I've recently finished reading: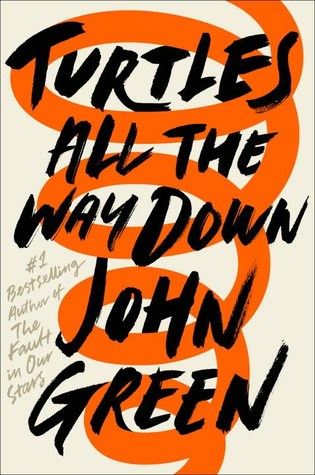 Turtles All the Way Down by John Green
This book was absolutely wonderful! I loved it so much, I'm sort of struggling to find the words to talk about its magnificence at the moment. I do have a review coming soon, I'm just a bit busy at the moment thanks to Nanowrimo and college work haha!
Shadow and Bone (The Grisha #1) by Leigh Bardugo
I just finished rereading this book today, and I really enjoyed it! I reread it so I could finish the rest of the series (due to recently discovering I have way too many unfinished series going on), and I'm so glad I did. Leigh Bardugo is such a clever author, and I once again was awed by the way she weaved the world of the Grisha!
I'm currently reading…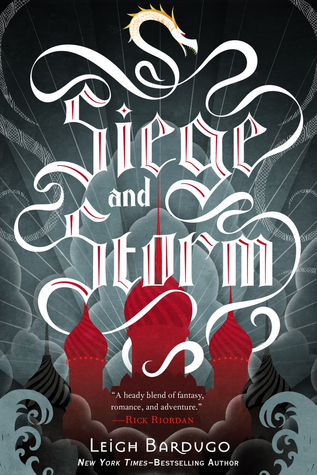 Siege and Storm (The Grisha #2) by Leigh Bardugo
I started this book today after finishing the first novel, and I'm looking forward to reading it! I'm intrigued by what could happen (and by intrigued I definitely mean I'm sitting on the edge of my seat in suspense). I hope it lives up to the high standards the first book set!
What are you currently reading?
Thanks!
– Emma
Read On!