Hey guys!
It's been over three months since I last blogged – how has it been that long?! This year I'd really like to get back into blogging regularly and making more time to read.
Last year my Goodreads goal was to read forty books, which I didn't think was too far out of reach considering I read thirty-four the year before… but I failed majorly.
I read only thirteen books last year (which is actually a few more than I thought it was), but I'm using the excuse that I had a super busy year and didn't really have that much time to read (which is kind of true – I did have a busy year, but there's always time to read).
This year, my Goodreads goal is to read twenty-eight books. It's definitely an achievable number, so I'm really hoping I manage to at least hit this goal!
Here a wrap-up of the thirteen books I read last year: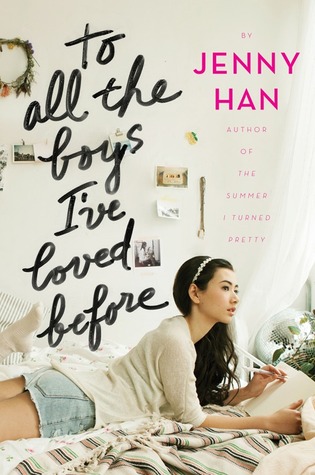 To All The Boys I've Loved Before by Jenny Han
My Rating: ⭐️⭐️⭐️⭐️⭐️
I watched the movie adaptation before reading the book (can I still be called a bookworm?!), and I really liked it. I loved the book too, but found the love interest to be annoying and not as charming as in the movie. I do want to read the rest of the books in this trilogy when I get the chance – hopefully before the second movie is released!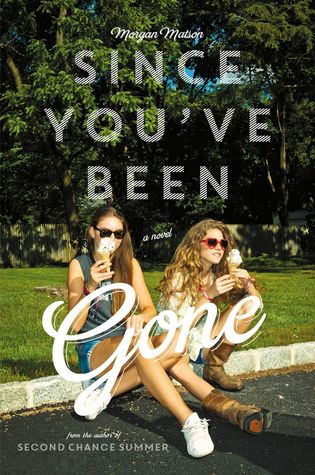 Since You've Been Gone by Morgan Matson
My Rating: ⭐️⭐️⭐️⭐️
Morgan Matson writes great novels, and Since You've Been Gone was no exception. I really enjoyed this novel, and was intrigued as to where it was going to go, and it wasn't a let down at all.
My Rating: ⭐️⭐️⭐️⭐️
Starry Eyes was another contemporary that I loved! You can read about why I found it to be such a great novel here.
Amy & Roger's Epic Detour by Morgan Matson
My Rating: ⭐️⭐️⭐️⭐️
This is a book I've owned for many years, but whenever I tried to read it before, I just never found myself hooked and interested in what was going on. But I decided that I'd give it one last try, and I'm so glad I did! This novel is the perfect summer read – it made me want to take a road trip myself! Here's my review!
My Rating: ⭐️⭐️⭐️⭐️
This book was quite clichéd, and whilst I didn't find it to have the most original plot, I really enjoyed it. You can check out this post to read more of my thoughts on this book!
Why I'm No Longer Talking To White People About Race by Reni Eddo-Lodge
My Rating: ⭐️⭐️⭐️⭐️⭐️
Why I'm No Longer Talking To White People About Race is such an important novel; it made me see certain things in a different light and made me aware of things that I hadn't even thought of before. It was a really interesting read, and I recommend everyone giving it a try.
My Rating: ⭐️⭐️⭐️
I wasn't a massive fan of the way this book started, so I was instantly sceptical. I felt like the idea behind the novel was a really interesting one that had a lot of potential, but it just didn't really work for me. I'm kind of intrigued what the next book in the series might bring about, but I don't think I'll be reading it any time soon.
Cruel Beauty by Rosamund Hodge
My Rating: ⭐️⭐️⭐️
This is one of the many books that I've had sitting on my shelf unread for years. Whenever I've picked it up I've never been in the mood for it, but I powered through this time and found myself interested in the story.
The issue is this: the idea behind the story is a really interesting one, but the execution of it didn't work. I had some really big issues with this book (all of them to do with the love interest), but the writing was enjoyable – I don't think this is a series I'll continue reading though.
My Rating: ⭐️⭐️⭐️⭐️⭐️
Remix was probably my favourite read of the year! There was just something about it that really made me feel for the characters. You can read my review where I gush over it here!
Ruin & Rising (The Shadow & Bone Trilogy #3) by Leigh Bardugo
My Rating: ⭐️⭐️⭐️⭐️⭐️
I started The Shadow & Bone trilogy years ago, but it was only this year that I finally read the third and final book, and it was amazing. It was so emotional and made me cry, but it was the perfect ending to the series (though it did break my heart). Here's my review if you want to check it out!
(Side note: I'm so happy this series is going to be combined with Bardugo's Six of Crows duology and adapted into a TV series on Netflix! I can't wait!)
Starcrossed by Josephine Angelini
My Rating: ⭐️⭐️⭐️⭐️
I've lost count of the number of times I've reread this book – actually, how many times I've reread the whole trilogy. It's just a book that I love, and it makes me happy to revisit it every now and then. If you like Greek mythology, I'd recommend you give this book a go!
The Start of Me and You by Emery Lord
My Rating: ⭐️⭐️⭐️⭐️⭐️
I read so many contemporaries this year, and they were all so great! I really loved this one (and the cover is so pretty); it had such a cute romance! It's definitely one I could see myself rereading during the summer months! To read more of my thoughts on this book, you can check out my review here!
My Rating: ⭐️⭐️⭐️
I read this book in January last year, and picked it up because I liked the first few series of the TV adaptation. Whilst I did like the book, I preferred the TV show – but the novel was interesting. You can check out my review of this book here!
*****
And those are the books I read last year! 2018 was filled with some great contemporary reads, and I hope to read even more this year!
How many books are you hoping to read this year? Have you read any of the novels above?