Hey guys!
2019 has in store for us some wonderful new reads! Last year I didn't really manage to keep up to date with new releases, which is something I'd like to change this year. And so I thought what better thing to do than to search through Goodreads and make my TBR even more unbearable see what's being published in 2019.
Here are the five books publishing this year that I'm most anticipating: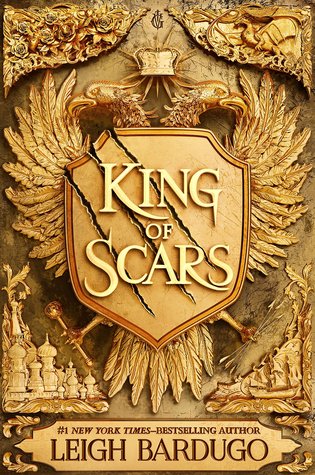 King of Scars by Leigh Bardugo
Release Date: 29th January, 2019
All of the books that I've read by this author I've loved. The Shadow and Bone trilogy introduced us to the Grishaverse, an intricate and fascinating fictional world where Bardugo's books are set, and Six of Crows is just a masterpiece of a novel. I'm really looking forward to what this new duology will bring!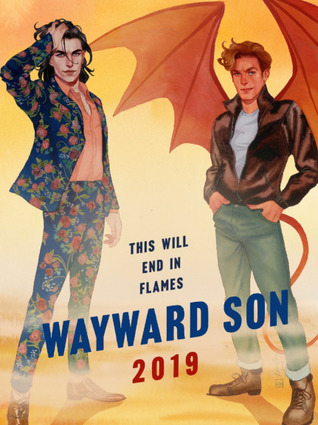 Wayward Son (Simon Snow #2) by Rainbow Rowell
Release Date: 2019
If you haven't read Carry On by Rainbow Rowell, you should stop reading this post right now, go to the nearest book shop, buy it and read it. Carry On is such a wonderful novel, and I'm so excited for this sequel!
Again, But Better by Christina Riccio
Release Date: 7th May, 2019
I've been looking for YA books that are set at university/college so I'm glad I stumbled across this one! It sounds like it's going to be a great contemporary read, and I can't wait for its release in May.
Pumpkinheads by Rainbow Rowell & Faith Erin Hicks
Release Date: 27th August, 2019
The main reason I'm looking forward to this one is because it's by Rainbow Rowell, and it's widely acknowledged she is the goddess of contemporary YA books. And the illustration on the cover sold it to me as well!
The Storm Crow by Kalyn Josephson
Release Date: 9th July, 2019
One of the items in last month's FairyLoot box (you can check out what FairyLoot is here) was an ARC of this novel! I'm really looking forward to reading it soon – I hope it's as good as it sounds!
What books are you most looking forward to this year?