Hey guys!
I published a post yesterday about how to know when it's time to give up on a book, and it made me think of all the books I started last year, only to never finish. It wasn't necessarily because I wasn't enjoying them that I put them down – half the time I was so busy I didn't really have the time to continue reading them, so I forgot what was happening  and was too lost to carry on reading.
I thought I'd look at the books I started reading last year and see whether I have any interest in picking them up again! Here are the books I started but never finished:
The Book Thief by Markus Zusak
I've heard a lot of praise for this book, but it's never been one that appealed to me because I'm really not into anything to do with the World Wars or history. A novel narrated by Death intrigued me though, and I did find I quickly settled into the writing style. But the plot didn't hook me, so I didn't continue reading it. I don't see myself picking this book any time soon, but maybe in a few years I'll come back to it.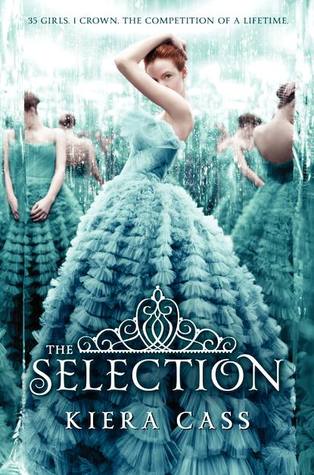 The Selection is one of those series that seems to feature on every popular YA book list out there, so when Apple had it as one of their free books for the month, I thought it was the perfect time to give it a go. I was close to the end when I stopped reading it. I realised I wasn't overly enjoying it, whether that was down to me not being in the mood for it or something else. The plot just seemed a bit annoying to me – I feel like it's a novel I probably would've enjoyed it when I was younger, but it seemed a bit immature to me now.
Things A Bright Girl Can Do by Sally Nicholls
As I mentioned above with The Book Thief, I'm not into things to do with history. It just doesn't interest me, but I'm a feminist and believe everyone deserves equality, so I wanted to try this book. But it just didn't hold my attention – it's not a genre I enjoy,  and not even the subject matter could get me to power through.
If there's ever a chance for me to gush about Matt Haig, I'll definitely take it. Matt Haig's novels are pretty much the only adult fiction that I'm interested in reading. His book The Humans is a wonderful novel, and Reasons To Stay Alive is so truthful and touching. If you haven't read them, you should!
Due to how much I've enjoyed previous novels by Haig, I thought I'd like this one, too – and I did, but there was a scene that I didn't particularly like (just because it was emotional and horrible what happened). I took a break from reading it but haven't picked it back up since. I think I'll get around to reading this one at some point, but maybe not this year.
Days of Blood & Starlight (Daughter of Smoke & Bone #2) by Laini Taylor
I really enjoyed the first book in this series! My issue is I really don't like gore and gross descriptions, and this series is full of them. The gore got a bit heavy and put me off, but I'd still really like to carry on with the series at some point – maybe when I get a bit better at dealing with gore haha!
This book's synopsis was intriguing! The format was different from anything I've read before: two stories in one novel that can be read together or one after the other. I got a fair chunk into it and enjoyed what I read. However, it was taking me too long trying to read the two different novels together so I lost interest in it. I'd like to pick this one up soon and try again!
Have you read any of these books? What did you think about them?