Hey guys!
I'm two books behind on my Goodreads reading challenge already, but I'm determined to read more books this year – I just need to get organised so I can find more time to read!
I made a post about my TBR for this month, but I'm very much a mood reader, so planning out what I want to read ahead of time doesn't generally work for me. I'm hoping I can stick to what I've planned, but we'll see.
I haven't finished any books yet this month (not even this year actually – where has the time gone? I feel like the days are just going so fast), but here's what I'm currently reading!
The Storm Crow by Kalyn Josephson
Can my excuse for taking so long to get through this book be that I'm a student and have other things to read? I feel like that's an acceptable reason, right? I'm enjoying this book a lot, but I just can't seem to find the motivation to pick it up when I have a free moment. Hopefully this weekend I'll finish it and be able to move on to another novel though!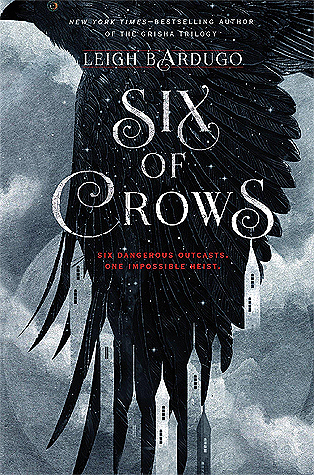 I read this book a few years back and loved it! Crooked Kingdom (Six of Crows #2) is on my TBR for this month, so I thought I'd listen to the audiobook of the first novel to remind myself of what happened before I get to it (and it's bringing back all of the feels).
This is also the first audiobook I've listened to, and it's interesting! It's strange hearing the accents the narrators use for the characters – it's so different from how everything sounded in my head. I haven't listened to enough of it yet to actually decided whether or not audiobooks are for me, but I'm a bit sceptical.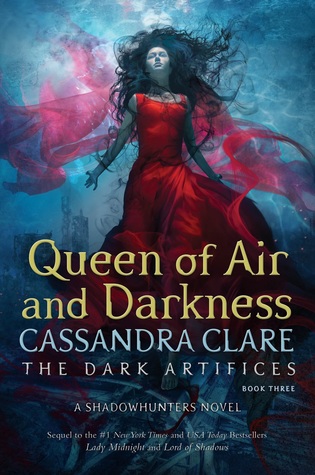 Queen of Air and Darkness (The Dark Artifices #3) by Cassandra Clare
I'm looking forward to starting this one soon! I'm slightly worried I'll be confused when I get to it – it's been so long since I read the previous novels, but hopefully I'll remember what happened when I start reading it.
And that's it for my February Reading Update!
Have you read any of these novels? What are you currently reading?