Hey guys!
I think it's pretty apparent that I'm a lover of desserts and sweet treats, but one of my absolute favourite baked goods are homemade cinnamon rolls. A crucial part for me is the perfect ratio of roll to cinnamon filling, and a yummy cream cheese frosting.
As soon as these rolls were iced, my family and I all tucked in and demolished pretty much all of them. Of course, I completely forgot to take a photo of them before this, so please excuse the awful photo of the leftovers below – I promise they taste much better than they look!
The Bake
These are probably the best cinnamon rolls I've ever made, and they're certainly the biggest! I found this recipe on Ambitious Kitchen, which I'm sure I'll be visiting again when I'm looking for my next bake. The recipe was very easy to follow, and I'm really happy with how the rolls turned out (if only I could've taken a better photo!).
Also, the cream cheese frosting was glorious. I could just eat this frosting with a spoon on its own, it's that good.
The Book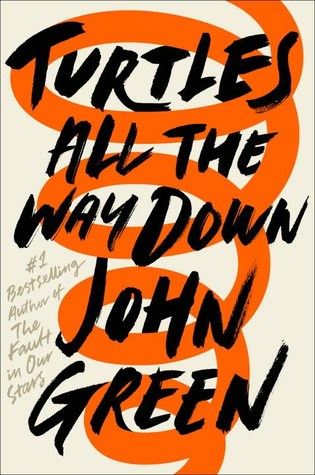 Turtles All the Way Down by John Green
Much like cinnamon rolls, I have a lot of love for this book. I never actually wrote a review for this one, but if I had, I would've said that this is a book that touched me deeply. I think it allows people without any experience of anxiety and OCD to understand some of the turmoils and battles people with those disorders go through. I really can't stress how important and wonderful this book is – I definitely recommend giving it a go if you've haven't already!
Have you read this book? What's your favourite baked good?!